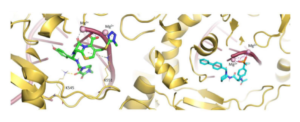 1. Salpini R.; Alkhatib M.; Costa G.; Piermatteo L.; Ambrosio F.A.; Di Maio V.C.; Scutari R.; Duca L.; Berno G.; Fabeni L.; Alcaro S.; Ceccherini-Silberstein F.; Artese A.; Svicher V.; Key genetic elements, single and in clusters, underlying geographically dependent SARS-CoV-2 genetic adaptation and their impact on binding affinity for drugs and immune control. J Antimicrob Chemother 2021, Jan 19;76(2):396-412.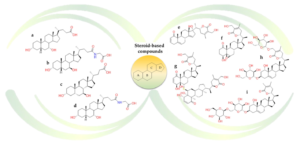 2. Romeo I.; Mesiti F.; Lupia A.; Alcaro S.; Current Updates on Naturally Occurring Compounds Recognizing SARS-CoV-2 Druggable Targets. Molecules 2021, Jan 26;26(3):632.
February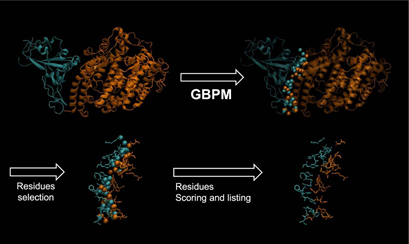 3. Ortuso, F.; Mercatelli D.; Guzzi P.H.; Giorgi F.M.; Structural genetics of circulating variants affecting the SARS-CoV-2 spike/human ACE2 complex. J Biomol Struct Dyn 2021, Feb 13:1-11.
DOI: 10.1080/07391102.2021.1886175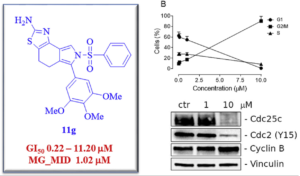 4. Spanò, V.; Barreca, M.; Rocca, R.; Bortolozzi, R.; Bai, R.; Carbone, A.; Raimondi, M.L.; Palumbo Piccionello A.; Montalbano, A.; Alcaro, S.;
Hamel, E.; Viola, G.; Barraja, P.; (2020). Insight on [1, 3] thiazolo [4, 5-e] isoindoles as tubulin polymerization inhibitors. Eur J Med Chem 2021, Feb 15;212:113122.
DOI: 10.1016/j.ejmech.2020.113122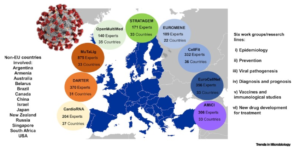 5. Vasconcelos, M.H.; Alcaro, S.; Arechavala-Gomeza, V.; Baumbach, J.; Borges, F.; Brevini, T.A.L., Rivas, J.L.; Devaux,Y.; Hozak, P.; Keinänen-Toivola, M.M.; Lattanzi, G.; Mohr, T.; Murovska, M.; Prusty, B.K.; Quinlan, R.A.; Pérez-Sala, D.; Scheibenbogen, C.; Schmidt, H.H.H.W.; Silveira, I.; Tieri, P.; Tolios, A.; Riganti, C.; Joining European Scientific Forces to Face Pandemics. Trends Microbiol 2021, Feb;29(2):92-97.
DOI: 10.1016/j.tim.2020.10.008

6. Costa G.; Artese A.; Ortuso F.; Alcaro S.; From Homology Modeling to the Hit Identification and Drug Repurposing: A Structure-Based Approach in the Discovery of Novel Potential Anti-Obesity Compounds. Methods Mol Biol 2021;2266:263-277.
DOI: 10.1007/978-1-0716-1209-5_15
March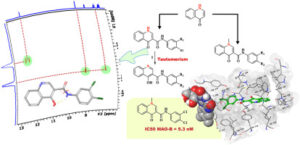 7. Mesiti F.; Maruca A.; Silva V.; Rocca R.; Fernandes C.; Remião F.; Uriarte E.; Alcaro S.; Gaspar A.; Borges F.; 4-Oxoquinolines and monoamine oxidase: When tautomerism matters.
Eur J Med Chem
2021
, Mar 5;213:113183.
DOI: 
10.1016/j.ejmech.2021.113183
April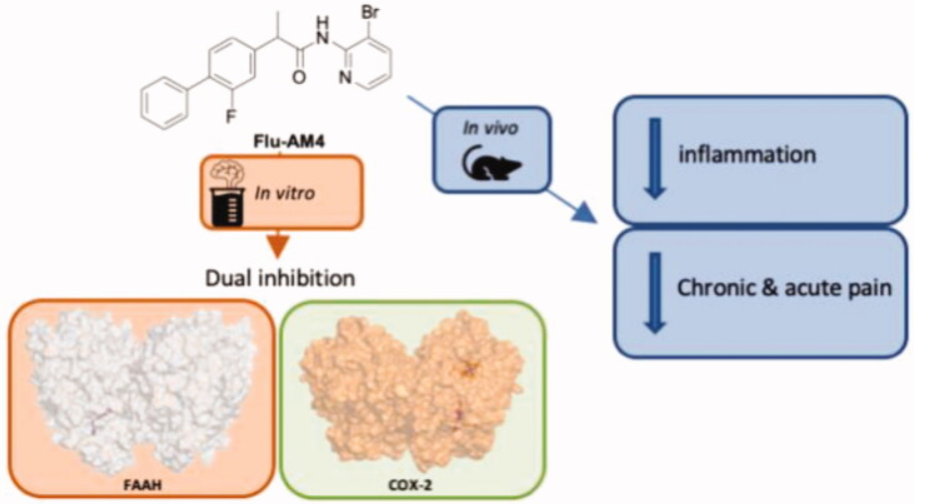 8. Deplano A.; Karlsson J.; Moraca F.; Svensson M.; Cristiano C.; Morgillo C.M.; Fowler C.J.; Russo R.; Catalanotti B.; Onnis V.; Design, synthesis and 
in vitro
 and 
in vivo
 biological evaluation of flurbiprofen amides as new fatty acid amide hydrolase/cyclooxygenase-2 dual inhibitory potential analgesic agents.
J Enzyme Inhib Med Chem
2021
Apr
36:1,
940-953
May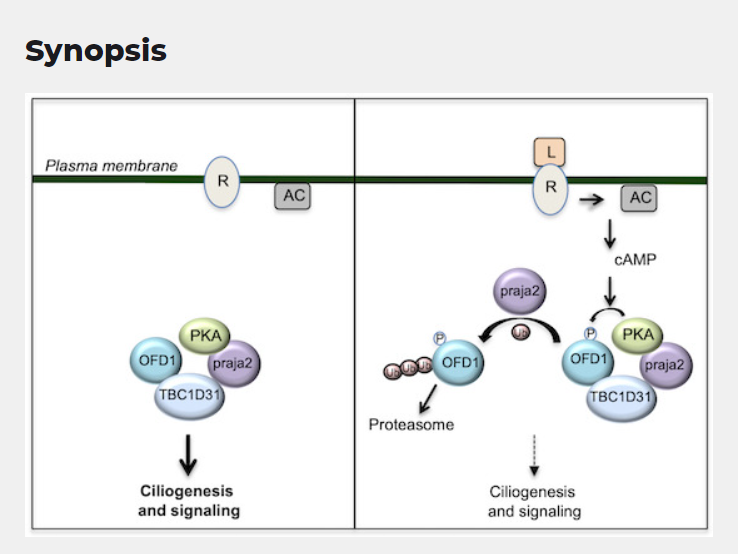 9. Senatore E.; Chiuso F.; Rinaldi L.; Intartaglia D.; Delle Donne R.; Pedone E.; Catalanotti B.; Pirone L.; Fiorillo B.; Moraca F.; Giamundo G.; Scala G.; Raffeiner A.; Torres-Quesada O.; Stefan E.; Kwiatkowski M.; van Pijkeren A.; Morleo M.; Franco B.; Garbi C.; Conte I.; Feliciello A.; The TBC1D31/praja2 complex controls primary ciliogenesis through PKA-directed OFD1 ubiquitylation. EMBO J 2021 May 17;40(10):e106503.
July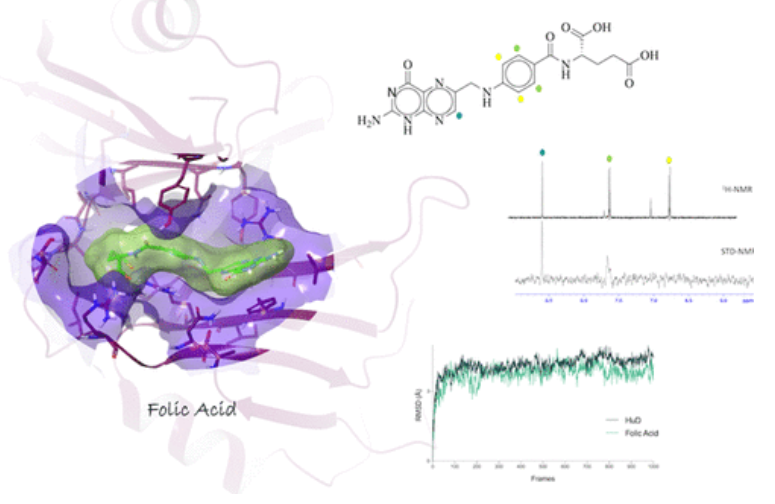 10. Ambrosio F.A.; Coricello A.; Costa G.; Lupia A.; Micaelli M.; Marchesi N.; Sala F.; Pascale A.; Rossi D.; Vasile F.; Alcaro S.; Collina S.; Identification of Compounds Targeting HuD. Another Brick in the Wall of Neurodegenerative Disease Treatment. J Med Chem 2021 Jul 22;64(14):9989-10000.
DOI: 10.1021/acs.jmedchem.1c00191
August

11. Mesiti F.; Gaspar A.; Chavarria D.; Maruca A.; Rocca R.; Gil Martins E.; Barreiro S.; Silva R.; Fernandes C.; Gul S, Keminer O.; Alcaro S.; Borges F.; Mapping Chromone-3-Phenylcarboxamide Pharmacophore: Quid Est Veritas? J Med Chem 2021 Aug 12;64(15):11169-11182. DOI: 10.1021/acs.jmedchem.1c00191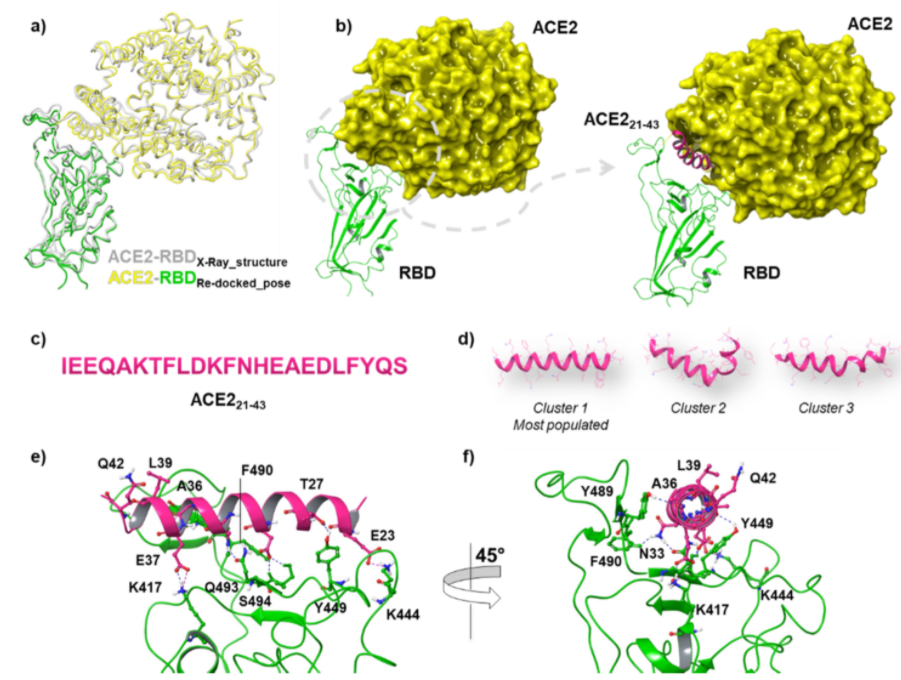 12. Murdocca, M.; Citro, G.; Romeo, I.; Lupia, A.; Miersch, S.; Amadio, B.; Bonomo, A.; Rossi, A.; Sidhu, S.S.; Pandolfi, P.P.; Alcaro, S.; Sangiuolo, F.C.; Novelli, G. Peptide Platform as a Powerful Tool in the Fight against COVID-19. Viruses 2021, 13, 1667. DOI: 10.3390/v13081667
September

13. Krátký, M.; Vu Q.A.; Štěpánková Š.; Maruca A; Silva T.B.; Ambrož M.; Pflégr V.; Rocca R.; Svrčková K.; Alcaro S.; Borges F.; Vinšová J.; Novel propargylamine-based inhibitors of cholinesterases and monoamine oxidases: Synthesis, biological evaluation and docking study. Bioorg Chem 2021, 116:105301.
DOI: 10.1016/j.bioorg.2021.105301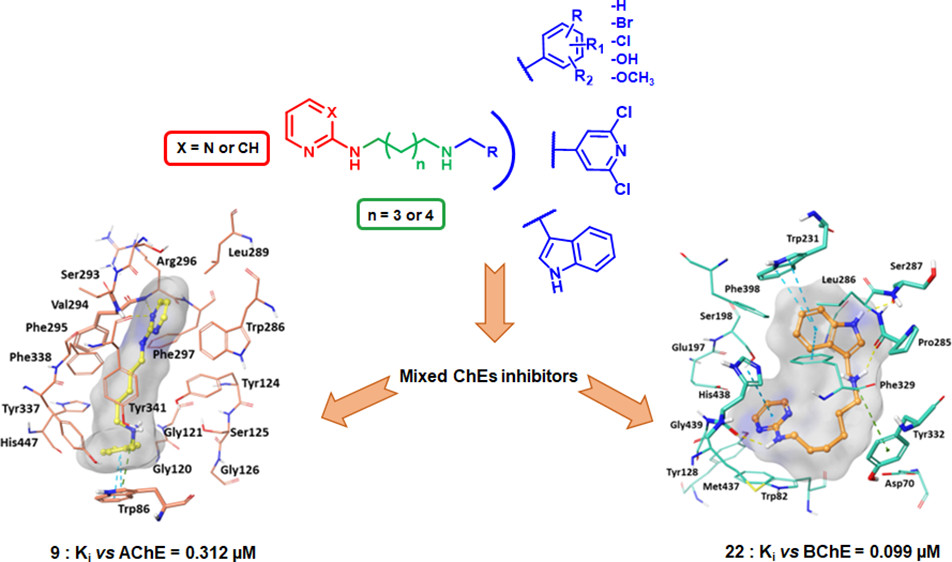 14. Bortolami M.; Pandolfi F.; Tudino V.; Messore A.; Madia VN.; De Vita D.; Di Santo R.; Costi R.; Romeo I.; Alcaro S.; Colone M.; Stringaro A.; Espargaró A.; Sabatè R.; Scipione L.; New Pyrimidine and Pyridine Derivatives as Multitarget Cholinesterase Inhibitors: Design, Synthesis, and In Vitro and In Cellulo Evaluation. ACS Chem Neurosci. 2021, 12(21):4090-4112.
DOI: 10.1021/acschemneuro.1c004851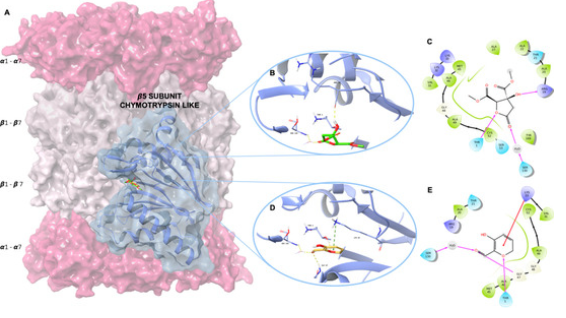 15. Malacrida A.; Cavalloro V.; Martino E.; Costa G.; Ambrosio F.A.; Alcaro S.; Rigolio R.; Cassetti A.; Miloso M.; Collina S.; Anti-Multiple Myeloma Potential of Secondary Metabolites from Hibiscus sabdariffa-Part 2. Molecules 2021, 26(21):6596.
DOI: 10.3390/molecules262165961
16. Alkhatib M.; Svicher V.; Salpini R.; Ambrosio F.A.; Bellocchi M.C.; Carioti L.; Piermatteo L.; Scutari R.; Costa G.; Artese A.; Alcaro S.; Shafer R.; Ceccherini-Silberstein F.; SARS-CoV-2 Variants and Their Relevant Mutational Profiles: Update Summer 2021. Microbiol Spectr. 2021, 9(3):e0109621.
DOI: 10.1128/Spectrum.01096-21

17. Romeo I.; Vallarino G.; Turrini F.; Roggeri A.; Olivero G.; Boggia R.; Alcaro S.; Costa G.; Pittaluga A.; Presynaptic Release-Regulating Alpha2 Autoreceptors: Potential Molecular Target for Ellagic Acid Nutraceutical Properties. Antioxidants. 2021, 10(11):1759.
DOI: 10.3390/antiox101117591

18. Fiorillo B.; Marchianò S.; Moraca F.; Sepe V.; Carino A.; Rapacciuolo P.; Biagioli M.; Limongelli V.; Zampella A.; Catalanotti B.; Fiorucci S.; Discovery of Bile Acid Derivatives as Potent ACE2 Activators by Virtual Screening and Essential Dynamics. J Chem Inf Model. 2021, 10(11):1759.
DOI: 10.1021/acs.jcim.1c011261