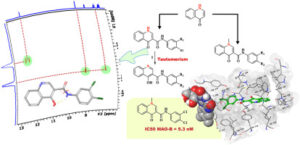 1. Mesiti F.; Maruca A.; Silva V.; Rocca R.; Fernandes C.; Remião F.; Uriarte E.; Alcaro S.; Gaspar A.; Borges F.; 4-Oxoquinolines and monoamine oxidase: When tautomerism matters.
Eur J Med Chem
2021
, 213:113183.
DOI: 
10.1016/j.ejmech.2021.113183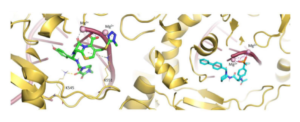 2. Salpini R.; Alkhatib M.; Costa G.; Piermatteo L.; Ambrosio F.A.; Di Maio V.C.; Scutari R.; Duca L.; Berno G.; Fabeni L.; Alcaro S.; Ceccherini-Silberstein F.; Artese A.; Svicher V.; Key genetic elements, single and in clusters, underlying geographically dependent SARS-CoV-2 genetic adaptation and their impact on binding affinity for drugs and immune control.
J Antimicrob Chemother
2021
, 76(2):396-412.
DOI: 
10.1093/jac/dkaa444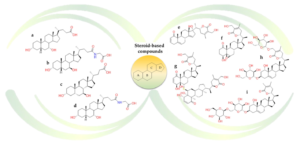 3. Romeo I.; Mesiti F.; Lupia A.; Alcaro S.; Current Updates on Naturally Occurring Compounds Recognizing SARS-CoV-2 Druggable Targets. Molecules 2021, 26(3):632.
February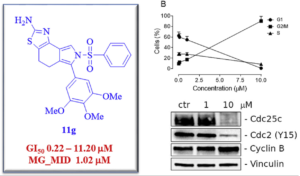 4. Spanò, V.; Barreca, M.; Rocca, R.; Bortolozzi, R.; Bai, R.; Carbone, A.; Raimondi, M.L.; Palumbo Piccionello A.; Montalbano, A.; Alcaro, S.; Hamel, E.; Viola, G.; Barraja, P.; (2020). Insight on [1, 3] thiazolo [4, 5-e] isoindoles as tubulin polymerization inhibitors. Eur J Med Chem 2020, 113122.
DOI: 10.1016/j.ejmech.2020.113122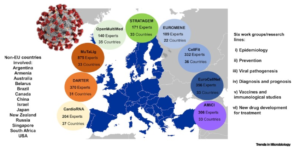 5. Vasconcelos, M.H.; Alcaro, S.; Arechavala-Gomeza, V.; Baumbach, J.; Borges, F.; Brevini, T.A.L., Rivas, J.L.; Devaux,Y.; Hozak, P.; Keinänen-Toivola, M.M.; Lattanzi, G.; Mohr, T.; Murovska, M.; Prusty, B.K.; Quinlan, R.A.; Pérez-Sala, D.; Scheibenbogen, C.; Schmidt, H.H.H.W.; Silveira, I.; Tieri, P.; Tolios, A.; Riganti, C.; Joining European Scientific Forces to Face Pandemics. Trends Microbiol 2020, 20, 30270-5.
DOI: 10.1016/j.tim.2020.10.008